Il Pagliaio is a farm aiming to preserve the traditions and biodiversity that make up a "healthy lifestyle" while fully respecting Nature and Animals.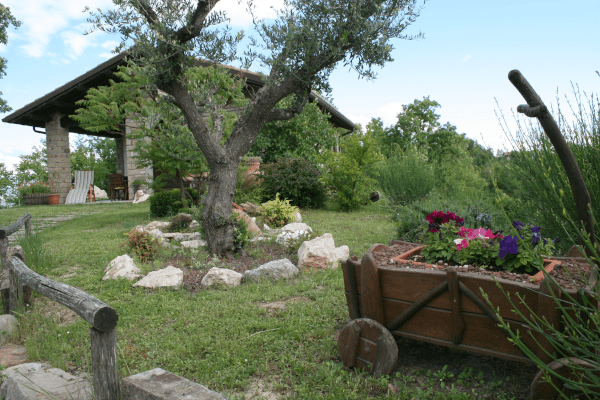 Driven by the ethics of healthy living, generating emotions and drawing inspiration from this pristine environment, Gianmaria and Eleonora have followed in the footsteps of Giovanni to carry on the idea of Organic Farming with perseverance and passion, in a strip of the Romagnolo Apennine replete with humanity, history and beauty.
Especially in times of such uncertainty, when it is easy to lose one's bearings in search of a new direction, the farm Il Pagliaio and its Donkey School is a beacon of a safe place to land in a Community of Values for those who want it.
We continue to be Rangers of the surrounding Nature that has taught us beauty, which is rich in biodiversity and is a generous Mother with all those who befriend her.
We raise all Animals in complete wellness in exchange for the help and food they donate to us.
We welcome our guests with kindness, while educating them to respect waterways, forests and the animals inhabiting them; we walk with them in search of the Harmony and Sustainability between Man and Nature.
We go through the seasons for what they are, while being guided by their energy and drawing on their teachings and joie de vivre.
Il Pagliaio's Manifesto
Our Manifesto comes from a precise will to do our best, while sharing the same ends to build a sustainable existence based on the needs of others.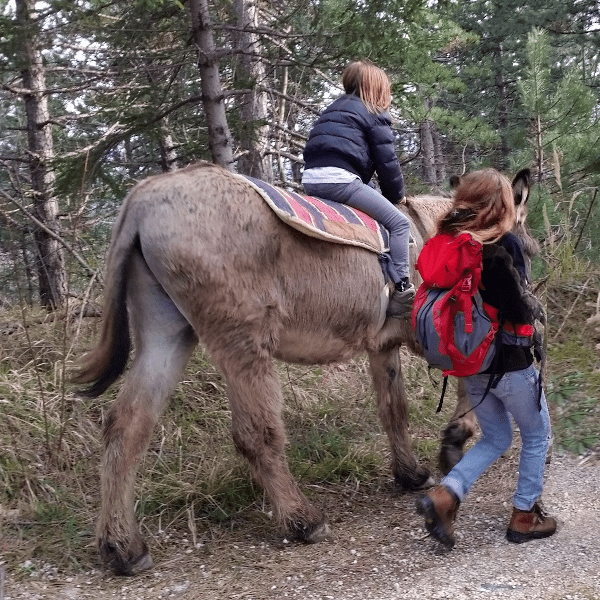 Our values
We are driven by our desire to engage in healthy, clean and ethical agriculture. We are farmers and tradition keepers who are keen to draw inspiration from the values of the past in order to answer the challenges of the present. This is why we promote an alliance to contribute to the building of an Educational Community that rediscovers the idea that "doing things together" is the cornerstone to building the future.
Our products, tourist services, educational farm and cultural promotion make up the foundation of Il Pagliaio's offer for anyone looking for wellbeing in food and open spaces to set both the body and mind free while enjoying contact with other living beings, be they human or not.
Our farm, however humble, has:
Comfortable, clean and safe spaces and facilities (for relaxing, learning, eating and attending events).
Adequate and attentive staff.
Clear guidelines and rules to enjoy the farm in complete safety.
Full accessibility for all.
The change
The secret of our teaching lies in the intangible wealth expressed by a responsible and professional contact, both with young and grown-up guests, which conveys the meaning of rural life in a joyful way, knowing that "all that is essential is invisible to the eye" and "evidence of the righteousness of our teaching is a child's happiness".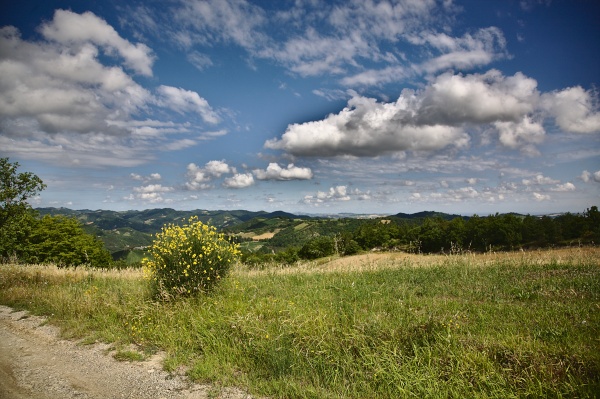 For us, hospitality is the embodiment of enthusiastic relationships and working style, demonstrated through accountability and care for the surrounding environment and the people, be they tourists, consumers, students, families, groups or associations.
We advocate the building of "Caring communities", while understanding that widespread and shared responsibility lies at the foundation of promoting healthy living and cultural growth.
"Every day, by resisting us, the earth teaches us something" and it is with this idea in mind that we look at Nature as a life teacher and at Agriculture as a source of awareness. We believe in the innovative ability of the rural world and we've always been ready to reinvent ourselves to come up with shared solutions and authentic alliances.
Today, more than ever, there is a need to establish relationships with various stakeholders in order to achieve community improvement, through dynamics and services capable of co-producing social and economic values. For this reason, we have proposed ourselves as messengers of our work methods and collaborative planning, alongside public entities, the third sector, associations and economic operators of our area.
We strive to preserve our cultural heritage as active evidence of protection of the environment, biodiversity, traditions and collective memory.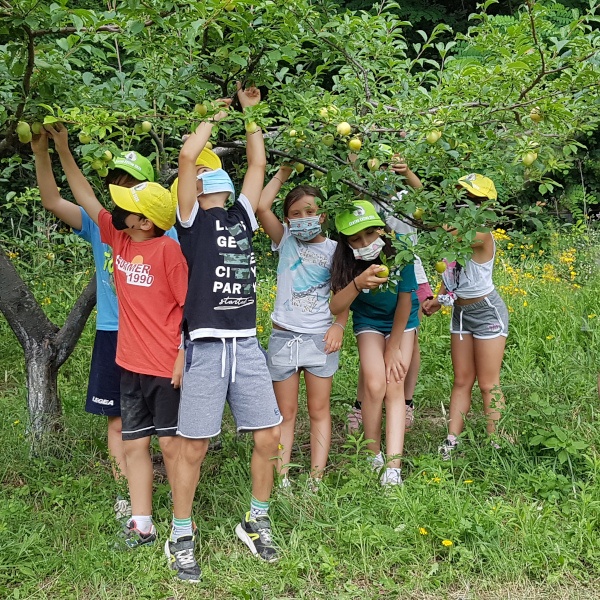 In the light of all these things, our multifunctional services offer intimate sites and first-hand experiences to weave and relaunch a renewed dialogue between the city and the countryside, to educate new generations about the principles of sustainability, to embrace and give value to the work of fragile people and to develop actions to promote the identity and culture that grow within each of us.
Ethics and wonders
Our production has an environmental and social quality; what we produce daily comes from righteous and conscious work because we care about "transparency" and "honesty". We believe that food is not just a commodity to be sold, but has value, so the act of purchasing must always be filled with a purpose. We involve the consumer in our choices, so that they can play an active role in building virtuous circles between production and consumption. Ethics is our lens for looking at the world.
We are losing our ability to marvel, so everything we do on a daily basis is aimed toward sparking wonder. We achieve this through constant attention to protecting the surrounding beauty, to the variety of species we grow and cultivate and to the topics of the events we provide. In other words, we like being at your side, through change, to fill your lives with wonder, enthusiasm and amazement.
"When they work together, ants can move an elephant".
We are three of those ants.
Eleonora – Gianmaria – Giovanni